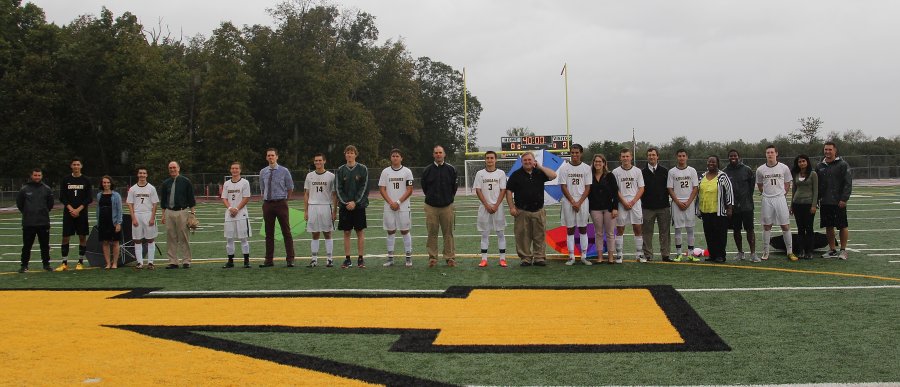 On September 29, 2015 the Montgomery HS Boys' Varsity Soccer team celebrated their 2nd annual Teacher Appreciation Night.  Our 10 seniors honored the teachers that have made the most positive impact on them during their years at MHS.
Justin Adams is honoring Dr. Fishman
In addition to being a great teacher, Dr. Fishman always impressed me with the amount he put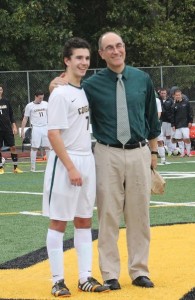 into his craft, recording lengthy YouTube videos to explain concepts to the class and providing
personalized materials to students who had misunderstandings or simply wanted to learn more.
I wish to convey my sincere appreciation for all of his personal time that he spent on teaching
and helping me learn.
Matt Cabrera is honoring Ms Fattorusso
Ms. Fattorusso's class was my most enjoyable class in high school.  She helped me become who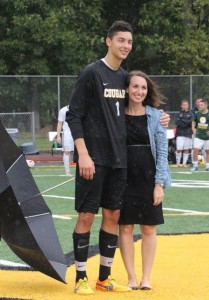 I am today.
Jake Epstein is honoring Mr. Griffin
I have known Coach Griff both as my economics teacher and as my weight room instructor.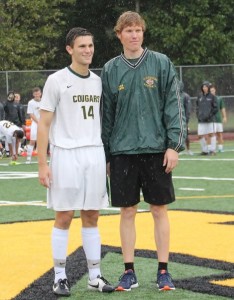 Inside and outside the classroom, Coach Griff challenged me to set goals and work hard to
achieve those goals.  Thanks for everything, Mr. Griffin.
Zach Epstein is honoring Ms Patel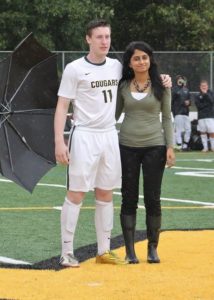 Ms Patel is one of my favorite teachers of all-time.  She came in late in the year, and immediately everyone loved her.  She taught me not only English, but also life skills.  I wish I could've had Ms Patel as a teacher again, but I will always remember her class.  Thanks for everything, Ms Patel.
David Goldman is honoring Mr. Mason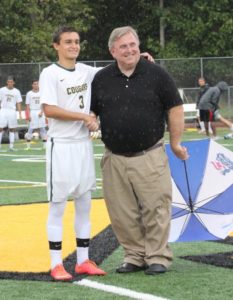 Mr. Mason initially was the one to get me interested in learning about history, from any time period.  He made each class fun and exciting by using his wide variety of ancient artifacts in all of his lessons.  Thank you for making history class my favorite class throughout high school.
Joey LaVake is honoring Mr. Oosting
Mr. Oosting was one of my favorite and outgoing teachers.  He always made class interesting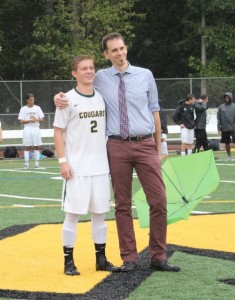 and fun.  What I loved most was his sense of humor and his passion.
Konstantine Lyssikatos is honoring Mrs. Bucci
Not only was Mrs. Bucci a great teacher, she was very nice and fun.  She took her time to help me when I didn't understand anything.  Mrs. Bucci was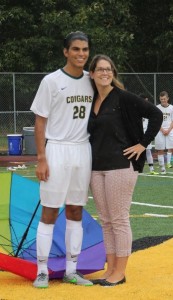 one of the best math teachers I've had.
Shady Saad is honoring Mrs. Beckford Smith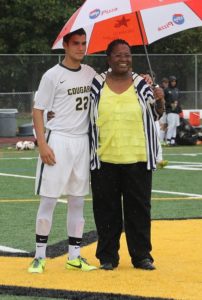 Mrs. Beckford Smith and I have come a long way.  Whether it was helping me find something in the media center, or just plain being there for me, she has always helped with my questions and she will always be there if I need her.
Matt Talarico is honoring Mr. Buszka
Mr. Buszka taught me more than physics.  He taught me that even if I don't get the greatest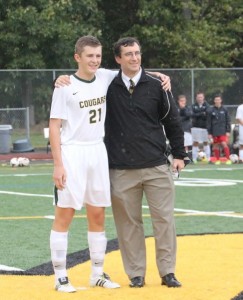 results, that hard work will always be rewarded through personal pride.
Conner Yurcisin is honoring Mr. England
Mr. England was my favorite teacher in high school.  He always kept class interesting and was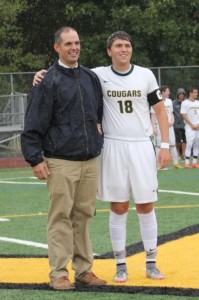 forgiving when I forgot my homework.